Brands We Have Worked With.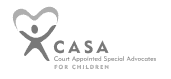 Marketing Shouldn't Be Stressful 
Your company's website, social media, and video should increase revenue. Some of the challenges we are helping our client with:
They are concerned because they are missing out on sales
They're upset because their website isn't converting visitors into revenue
The sales department is frustrated with the marketing department
Your company can't succeed without marketing.  However, many companies' marketing efforts fail.  The buying process has changed; most companies are working off old marketing strategies.  We have a solution.
Digital Marketing Services
We offer marketing services to businesses of all sizes.  Some companies only need one of our services, such as marketing strategy, branding and graphic design, a website, video production, email marketing, social media marketing, and photography.  Or you might need all of these services or a combination of services from our lead generation agency.  Our unique marketing system will allow you to expand your marketing efforts when you are ready, and it is customized to your business because marketing isn't a one size fits all service.
We believe that marketing and sales are responsible for revenue.  Our process helps align your sales and marketing efforts, so they work together.  When working with a client, we take the time to understand your business with our 6-week marketing strategy system.  Our approach is customized and data-driven.
Ready to clarify your message, engage clients and prospects and increase revenue?  Contact us today to talk with a marketing expert.
We Increase Your Revenue In 3 Steps
What Our Clients Are Saying About Us
Their wonderful and thoughtful process helped me to refine and focus a clear message and understanding of what makes us special.
They set their client's products apart from the competition. Truly an innovative, responsive, and professional team!