Is your website part of your sales process?
Do you need web developers who know how to customize a website so you get exactly what you need?
Your website design should focus on satisfying your business's goals while meeting your audience's needs. Doing both is considered a well-balancing act. At Miller Farm Media, we will help you deal with that challenge.
Your website isn't just the cornerstone of your brand presence but also a strong way to produce revenue. Why spend your precious money on something that does not even perform? We help you get most of the bang for your buck. We take your target demographics, your business insights, and all the small details into consideration. We will make more than a website: we will create you a web presence!
Orange County Website Design
Your website should be a sales tool.  If your website isn't clearly communicating your message and isn't driving qualified leads or converting sales opportunities, then there is a problem.   Conventional digital marketing agencies focus on design, not on driving real business results.  You need more than just a good design. The design needs to be optimized for sales and the copy in the website should focus on your ideal customers' problems as it relates to your product or services.  Most companies overlook the content of the page.  The website copy or you could also call it text, needs to focus on the problem your ideal client has and the solution you provide.  Next, you need to look at how you can add a video to your website to better engage people while they are on the page.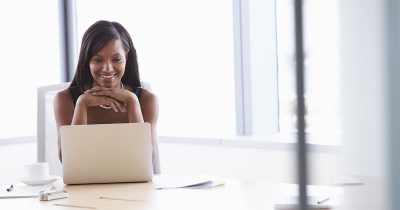 Your social media or content marketing campaigns are more successful when you have the right web presence.   Our web services help our clients increase sales. From a simple video to something creative that looks like a super bowl commercial, we can create something that drives sales and fits your budget.
Our video-first web design process makes your website more engaging and more profitable, but we don't force video on our website clients.
We Improve Your Website with Three Simple Steps
To begin our website design journey with you, we will sit down and meet you to brainstorm the ideas you have for your website, what you would like to see on it, how you would want it to look, your budget, color schemes, and more.
We will ensure that we keep a simple but clear list of what we need from your business. Here at Miller Farm Media, clear communication is one of our priorities, including customer service and satisfaction.
Once finished, we will publish your website, let you know that it is live, and have a small dance party on your behalf.
Orange County's Premier Web Design Company
Miller Farm Media has web design services for each step within the process, from design to creation to continuous maintenance. We work with current projects, brand new projects, or projects in planning. We also deliver direct web design consulting for people who need a more personalized and bespoke fit for their new website project.
An investment into a powerful website is one of the best decisions a modern company could make. An intuitive, well-designed, and monetizable website from Miller Farm Media will bring in sales, users, and leads like it's your best salesperson working each hour of the day for you.