Do You Need A Video Production Guide?
You know you need videos to move your business forward, reach more customers, and grow your sales.
The problem is you might be…
Confused about what to say in the video
Overwhelmed at what's involved to produce high-quality professional videos
Not know where to start
Embarrassed or afraid to make a video on your own
You need professionals to get your video done on time and budget
Good video takes more than a videographer and an editor.  You need a video marketer to make sure everything works together so your video is successful. We have a solution.
Create a High-Quality, Professional Videos
without the Hassle and Overwhelm
Build trust, increase your engagement and offer value with quality video production content.
Did you know that a staggering seventy-eight percent of online users today watch videos online each week? Video marketing can be a crucial part of your digital marketing strategy, providing a voice and face to your business and giving high SEO value to your site.
Adding a video on your landing page can boost conversion by eighty percent, and adding video on an email has been demonstrated to boost click-through rates by 200 to 300 percent.
Are you new to video and don't know where to start? Fret not. Our video production services are here to help you with all your video production needs.
The Demand for Video Content is Increasing
Brands and companies around the globe are demanding more ephemeral and authentic video content for digital marketing, social media, and training or internal purposes. However, video has gained a reputation for being expensive, complicated, and time-consuming.
Make a greater impact with custom video production services at Miller Media Farm. We are a video production company serving all types of businesses. Our award-winning videographers work with you to create genuine video stories that represent you, your brand, products, and services.
If you're seeking video production companies near me, Miller Farm Media video creators make the entire filming process fearless, fun and focused. Share your message with a forward-thinking video today!
A video is one of the best relationship-building tools for businesses, beyond face-to-face meetings.
Our proprietary Video Alignment Method ensures your video goes beyond pretty pictures and becomes a valuable part of your sales process.
As video marketing thought leaders, we're up to speed on all the trends, and not just best practices, but next practices in the video creation and video marketing process.
We have been in business long enough to know stuff.  We have a proven process that can help you, whether this is your first video or your 500th.
We are an Orange County video production company, that services clients worldwide. We utilize a network of video professionals throughout the world to shoot and produce the video content wherever you are located.
Everything from script to screen is handled for you.  Our video production services include everything you need to create a video, including pre-production, production, and post-production.
You control our level of involvement. We're happy to take on as much of your video project as you would like-from concept, script, design, recording, editing, and video marketing strategy.  Whether you need one video or a video production subscription we can help.
Just let us know how we can help you.  We offer many different types of video production services and video marketing services.
Our Video Production Services
Why Choose Our Video Production Orange County Company?
We help companies and businesses transform their stories into strong videos that drive results. We help legendary brands change their stories into powerful videos that convert your goals into actions each day.
Whether you want to delight, inspire, or educate your audience, we can be your secret weapon. Our passionate team of video creators guides you through the whole production process, from initial concept to result, customizing every step along the way.
Videos are always shot and edited by our skilled and creative in-house team of videographers who have perfected the art of video product promotion videos.
Boost sales with product videos
HubSpot says that sixty-four percent of customers are more likely to purchase a product online after watching a video.
Choose the kind of video content that works best in your marketing campaigns, adding production footage and your products on models.
Save time and money on video editing
Do you already have footage? Prevent using costly editing software and look for a freelancer. Send us your material today, and we will edit it for you!
You don't have to lift any finger when you choose Miller Farm Media. Your videos will be thoroughly edited and ready to be uploaded after we send them to you!
Collaborate and Work with Professional and Experienced Professionals
We have decades of video production experience making programs and content for national and local businesses. Contact us today at 949 288 3061 to get started! We look forward to working with you.
Here's what the our three-step process includes:
What Our Clients Are Saying About Us
Their wonderful and thoughtful process helped me to refine and focus a clear message and understanding of what makes us special.
They set their client's products apart from the competition. Truly an innovative, responsive, and professional team!
Brands We Have Worked With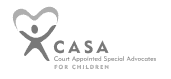 Highly Qualified Video Marketing Specializes At Your Service
At Miller Farm Media, we don't miss deadlines if we tell you that your video will be done on Friday at 5 pm it is done at 5 pm.  We provide a detailed project schedule so you know when to expect to hear from us.  But not only that your dedicated project manager will update you once a week so you can feel confident that your project is moving forward.
Our team consists of video marketing strategists, conversion copywriters, visual experts, filmmakers, editors, and animators work with our clients to create ideas that don't just look great but build trust with your audience and increase leads and sales.
From pre-production to delivery and execution, we're there at each step providing new and thrilling solutions and ideas. Our video production team utilizes highly qualified specialists (not a bunch of recent college graduates).  We're an experienced team of professionals with a company that has a 21-year history of making videos for some of the largest brands in the world.
Generating high-quality videos representing your brand is what works. Our video production service also includes video optimization, so it has a higher chance of going viral and ranking organically on YouTube, Google, and other major search engines.
While video production is the main service we offer, our knowledge and services don't stop there. We are a full services digital marketing agency our expertise in branding, website design, social media marketing, and the sales process ensure we're giving you the right advice and looking out for your best marketing opportunities when it comes to your video.
Now, adding videos to your website is an efficient and simple way to keep your website visitors sticking around and lower the bounce rate—two critical ranking signals.  That's why we like to say our video services extend from script to sales.
Are you ready to grow your business with video?
Set up a call with a video marketing advisor and Request A Quote
Miller Farm Media is a top-rated video production company in Orange County, California but we work with clients worldwide.