Company Introduction Video Services
So you can increase leads and sales
Why do you need a company introduction video?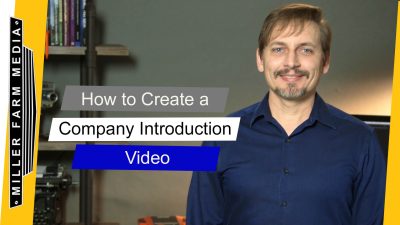 You need to update a current video
Your CEO said they want a video
You need to increase SEO ranking
Are you struggling to increase sales?
Do you need a competitive advantage?
Do you struggle to explain what you do?
A company introduction video is usually the first video a company will create.  It might also be simply called an 'introduction video' or 'about us' video.  Regardless of what you call it, this is a short video that tells the viewer what they need to know about your company to get them to move to the next stage in your sales process. Your company introduction video needs to focus on the needs of your customers.
We Increase Your Sales In 3 Steps