Simple Pricing, Simple Process, Seriously Good Looking Videos
Do you need a series of videos for your brand?

Do you want professional videos without having to figure it out yourself?

Are you searching for a team to take away the stress?

Do you need a proven process to create videos?

Do you want to save 50% on your video production
Video Production Services Subscription
We offer video production subscription services nationwide.  Whether you need videos for social media, your website, training, or your sales process, our video marketing services will help you do more than just create a video. We will help you grow your business.  Our annual subscriptions help you stay in front of your clients and prospects so that you are top of mind when they are ready to buy. We are not just videographers and editors. We are video strategists. This helps ensure your videos get real results for your company and are not just a bunch of nice images that move.  If you need a team that consists of conversion scriptwriters, producers, directors, editors, and marketing strategists who understand the sale and marketing funnel we should talk.
Video is certainly one of the ideal ways to communicate a message, make a connection, and share a story with the people watching media online. Do you believe a video blog, product demonstrations, web series, and testimonials could help your business?
Many small and medium-sized businesses have trouble creating and affording high-quality video content. That is why Miller Farm Media has created video production subscription services that can fit your budget offer you superior quality video all year round, and help you create the best video strategy every month. That will allow your business to tell its unique story and have amazing new content while growing your audience and business at the same time.
Plan Designed for Growth
Do you have big plans to fill up your social media calendars with posts featuring video content? It can be quite time-consuming to get quotes from service providers every single time you need to make a video for your blog, website, or Facebook page.
By signing up for our video production subscription services, you know that we will sit down with you every month and have a session to meet your goals.
Why Choose Our Video Production Subscription Service? 
Planning and editing for different uses
We will help you plan and edit the video content you need, allowing you to use it on various networks and platforms. You can also use the content on your social media channels or add longer-form videos on your YouTube account, Roku, or Amazon Fire TV app.
Professional cameras, lighting, and sound
We can also help you create high-quality video content that takes your brand to the next level of marketing, presenting to your target audience that you care about your overall videos. Our team will help you make engaging videos that people want to watch.
Build and grow your audience
Quality video content is proven to improve your customer base and future customers. It can help you create awareness of your products and services. For a tiny fraction of what an in-house video staff would cost, you get an entire team of video creatives at your disposal.
Get unlimited requests and revisions
With Miller Farm Media, you can make as many changes as you need at every step of the production process. While your account is active with us, you can even make numerous revisions to recent videos you have made.
Our 100% satisfaction guarantee promises that you don't need to pay if you do not like our video production subscription service within the first thirty days. If you are not happy, you may cancel it anytime.
Ready To Get Started With Video Production Subscription Services?
Miller Farm Media has the ability and expertise you need to monetize your videos and audience. Get in touch to learn more about our video production services.
Brands We Have Worked With.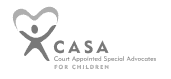 Video Production Subscription Packages
Save 50% on your video production costs with a Video Production Subscription
12 Recording Days Per Year
Annual cost = $96,000
Up-To 36 Videos per year
18 Recording Days Per Year
Annual cost = $132,000
Up-To 54 Videos per year
24 Recording Days Per Year
Annual cost = $168,000
Up-To 72 Videos per year
Each Recording Package Includes:
Monthly Content Strategy Session
Dedicated Producer
Weekly Progress Updates
Script Writing
Cinematic Quality Recording
Professional Editing
Video Alignment Method Funnel
Repurposing strategy with bonus videos
Custom graphics pack
Video Style guide
*Plans require a 12-month commitment
Please contact us if you need a customized subscription.
What Our Clients Are Saying About Us
Their wonderful and thoughtful process helped me to refine and focus a clear message and understanding of what makes us special.
They set their client's products apart from the competition. Truly an innovative, responsive, and professional team!